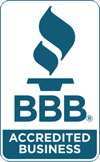 The Equinox turned 11 months old. I have to tell you all that I love it more today than when I bought it. Cruised home with the Pioneer keeping, confidence of AWD and more than enough power from the V6. Still willing to do the commercial for you folks!
Nick L. - Moon Township
---
I just wanted to say that everyone we came in contact with were professional and kind. This being my daughter's first car the experience was a positive one! Peppie Depkon, Jim Love and Perry Wayne were exceptional along with everyone else we spoke with. Thank You from Alyssa's Mom!
Kimberly R – Coraopolis, PA
---
I was more than satisfied with the service I had with North Star Chevrolet. Gary Jamis was the best salesperson I have ever dealt with and will continue to get my business in the future. I have already recommended this dealership to several people and I will continue to recommend this dealership.
Joseph M – Pittsburgh, PA
---
Jeff Saunders was knowledgeable and helpful during the process. There was no overbearing pressure and it was a very smooth transaction.
Carl B – Pittsburgh, PA
---
This was an excellent experience and exactly what i needed. I am very busy and Kevin Bever did a great job of working with me on what I wanted and finding it for me. He worked with me over the phone and internet...providing me with all the right information to make an outstanding purchase. Thank you!
Erick S – Burgettstown, PA
---
Our salesman was Peppie. After a horrible experience at another Chevrolet dealership, Peppie restored our faith in car salesmen. We will refer North Star all the time and we will be repeat customers due to a good person like Peppie.
Diane L – Presto, PA
---
Bob Uffelman is a terrific salesman. Ed Lynam is the best service guy around. That's why I shop at North Star Chevrolet!
Donald S – Pittsburgh, PA
---
I traded in my 2010 Equinox and ordered a 2012 Equinox. The Salesman was great. He went the extra mile to keep me update on my order while I was waiting for the vehicle to arrive. I am very happy with North Star Dealership and I would recommend the Dealership to my family and friends.
Jeffrey B – Houston, PA
---
The staff at North Star was very helpful and accommodating. I would gladly shop there again!
Elizabeth A – Oakdale, Pa
---
Chuck Psomas was professional and helped me make my wife's birthday wonderful.
Jesse K – Aliquippa, PA
---
Mike Toomey was great to work with, as always, and the finance office were wonderful. Thanks so much!
Walter A – Washington, PA
---
Brought car in for oil change, tire rotation and yearly inspection. Problem was found during inspection and fixed. I can't say enough about your team!! From Frank/Ed to you shop guys! Give Frank an A++++...he is one of the reasons I come back again and again! He is a class act in Customer service.
Maryanne K – Aliquippa, PA
---
Even though there is a Chevy dealership closer to my home, I prefer coming to North Star in Moon because of the way I'm treated there.
Carol S – Bridgeville, PA
---
I would personally like to thank the service department for the care on my vehicle. Especially to Dave Quiter and Gary Donnelly.
Cecelia C – Pittsburgh, PA
---
The representative that greeted me was awesome. I came in to have a bulb changed and he told me my timing belt needed to be changed. It was nice of him to do that.
Brenda D – Imperial, PA
---
I appreciated having my car squeezed in for a recall since we were driving to Chicago and back for the weekend. A total of over a thousand miles. We had no concerns because of this timely service.
Patricia C – Moon Township, PA
---
Our salesperson (Jay Donahue) made the process of purchasing a new car a wonderful experience. Thank you
Carrie P – Pittsburgh, PA
---
This was one of the most pleasant and comfortable car shopping experiences I have had in 40 years of driving. The salesman was tremendous. He took great care in meeting and exceeding our needs and looked out for us in the 106 degree weather outside. I will not shop anywhere else from now on. P.S. his name is John Wood.
James E – Imperial, PA
---
I've bought five vehicles at this dealership location, two since North Star took over. I would rate Jeff Saunders as one of the most knowledgeable low pressure sales person I've dealt with. Joe Gray also has been very positive in trying to meet my bottom line each time I've visited the showroom. Thanks !
Michael S – Aliquippa, PA
---
Kevin Bever is true professional. He truly made us feel not only welcomed but part of the family. We will recommend North Star to all our friends and family and will be back in the future. Thank you Kevin
Timothy B – New Cumberland, West Virginia
---
We had an amazing experience at North Star! All my worries about purchasing a new car were put to ease! I love my new Equinox and feel great about my purchase!
Mercedes H – Salem, Ohio
---