Eric Boff gets recognized by General Motors as a World Class Mechanic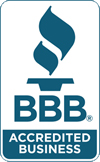 Recently, Eric Boff, 37, achieved World Class Mechanic status within the General Motors Corporation. It is a designation he shares with only about 1800 of the more than 250,000 General Motors accredited mechanics in North America.

Boff, who has served the Pittsburgh area while working for North Star Chevrolet for 13 years, attained the status by earning each of the master mechanic certifications offered by General Motors. General Motors guidelines require mechanics to hold master certifications in eight different areas of automotive expertise in order to be considered a "world class mechanic."

Boff began his career in automotive repair after graduating in 1996 from Rosedale Technical Institute where he attended the automotive education program.

"He has the hands of a surgeon, only he operates on the hearts of automobiles," said Joe Gray, General Manager at North Star Chevrolet in Moon Township.

"I get satisfaction by being able to figure out what is the matter with your car. This isn't the end for me; I will continue to train so that I can do the best possible job. Technology changes so quickly, if you don't continue to educate yourself you will be left behind" said Boff.