Tips to Stop Distracted Driving
Did you know that distracted driving is becoming the leading cause of traffic accidents? According to the National Safety Council, as many as 40,000 people died in auto accidents last year, which is the highest number since 2007.
One factor that contributes to this statistic is the increasing number of people who own smartphones. Whether it's texting, talking, eating - or anything that takes the driver's attention off the road, a crash can be the unfortunate result of that.
The good news is that there are a few simple steps you can take to keep yourself safer on the road:
1. Don't use your phone while driving. If you have to make a call, make sure to link your vehicle's hands-free system ahead of time if it's equipped with one. Do check your local laws and regulations on what's allowed.
2....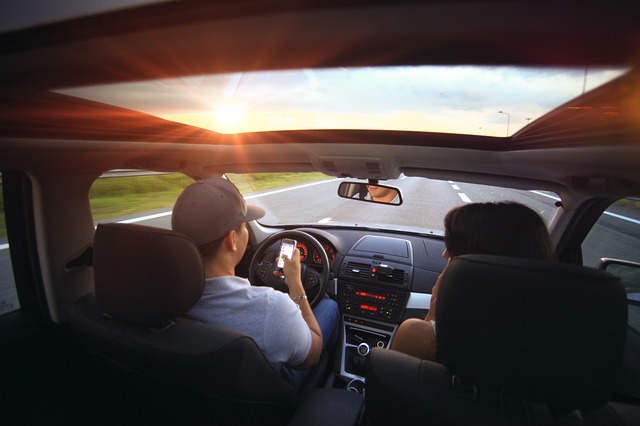 Spring Car Care Tips!
Here comes the sun and rising temperatures, which means an entirely different strategy for car care. Here are six simple tips to help you care for your vehicle as we make way for spring!!
1. Wash and Wax
One of the single most important things as spring starts. Allowing debris and grime to build up on your car can affect its paint and finish.
2. Clean the Inside, Too
Nobody wants to spend time cleaning out their car during a cold winter day. That's why spring is the perfect time to clean your car's interior, Spring Cleaning we like to call it. Remove and throw away any trash and other items that have accumulated in your vehicle over the winter.
3. Check Your Tire Pressures
As air gets warmer again in the spring, tire pressures can increase; If the pressure increases past your manufacturer spe...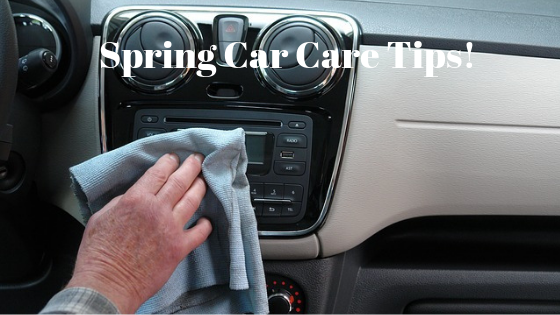 SPRING DRIVING TIPS
Spring time brings rain and the after effects of winter weather, potholes and uneven pavement.
Keep these driving tips in mind before you travel:
•Spring showers bring May flowers - and wet driving conditions. Slow down on slick roads, and increase your following distance even when mist begins to fall. Just a small amount of water can mix with oil and grease on the road to create slippery conditions.
•Share the road. Warm weather brings out motorcyclists, bicyclists and pedestrians.
•Understand the impact of medications on driving: For many people, spring means seasonal allergies. Over-the-counter allergy drugs can have side effects or interact with other medications to diminish your driving ability
•If possible, go around potholes.
•Deep potholes can throw your car...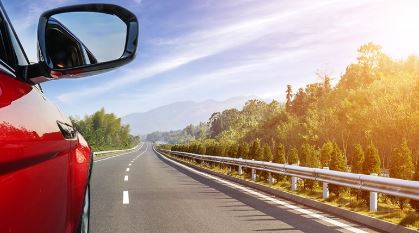 Military Discounts for GM Vehicles
For anyone in the military, you might have found that buying a car can be a prohibitive expense. If you are away most of the year, then buying a car can feel pointless. However, if you are looking to either get a car for yourself or for your family, then you'll be happy to know that military discounts for GM vehicles just became better than ever before.
This military discount program could help you save several hundred - and in some cases, thousands - of dollars in car investment. All eligible participants can make sure they have a reliable car that can keep everyone safe without seeing all of their hard-earned cash going down the drain!
Getting Your Military Discount with GM Vehicles
• To start off with, you simply need to come and look at the GM store and 'create' your own ideal veh...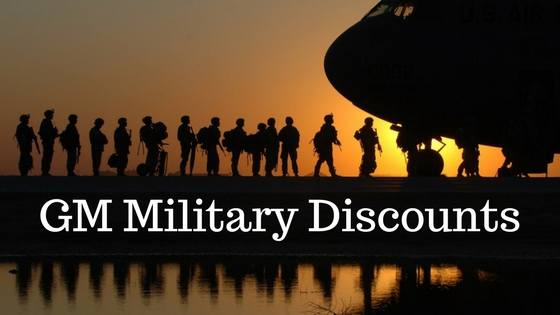 Top Overlooked Fluids to Check in Your Car
Should you have grown up with a resident car expert in the family, you'll likely be sick of hearing them say "check your fluids, check your fluids!" but it's not something you should ignore. Ignore it at your peril, in fact; a car that has poor fluid control is a car that will put you in a lot of danger later on in its life. That nag in the family might mention it to you every time you get in the car, but they have a very good point.
So, what are the kinds of fluids that you should be checking - and what are the fluids that not enough people look into?
• Transmission Fluids. These are regularly forgotten about and tend to be a problem after around 100,000 miles. Still, change it after every 50-60k instead for the best performance. This is going to manage your cars maintenance costs an...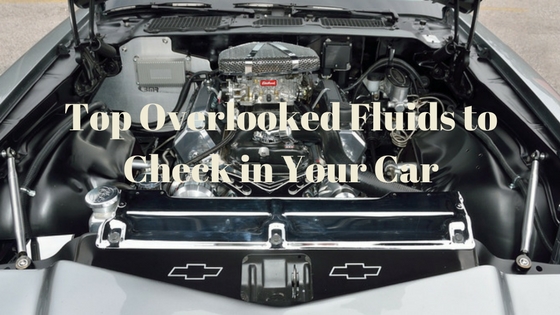 All About Car Trade-Ins
When it comes to getting a car trade-in to go your own way, you can find it's a battle of the mind as much as anything else. Trading a car in and walking in knowing that you just got good value for all of your hard work is very important. However, many people walk out of a dealership all high-fives only to find out that they have been comprehensively ripped off!
To help you avoid that embarrassment, here are some decent car trade-in tips that we live by. With these, you are far more likely to get a car trade-in that is going to really make a big difference.
Getting The Best Car Trade-in Value

• Start off by paying attention to market value; with so many price comparison sites out there, ignorance is no excuse. You don't need to be a walking dealership to know a cars value; just look i...
Hidden Risks of Delayed Car Service.
For some people out there, car maintenance or service is nothing more than filling up their fuel tank. If checking your vehicle before every drive sounds a waste of time and money, it is something you cannot overlook. Though it is not one of your main priorities, regular vehicle service can help eliminate higher expenditures in the long run.
Aside from that, it can ensure an increase driving safety, functional performance, excellent fuel economy, extended lifespan, and much more. But delaying car service lessens your chance to experience countless benefits which will lead to hassles.
Due to delayed car service, here are the following risks you cannot afford to encounter.
• Oil Sludge Build up In the Engine
Just like a gel, any built up oil sludge adheres to many parts of your engine. ...
How to Avoid Road Rage.
We've all seen it - people absolutely losing it at the traffic lights. People getting out of their cars and genuinely having a fight in the middle of the street. It might not seem likely, but the convenience of a car seems to bring out all of our rage. When we can't get where we want, when we want, it can bring out the worst in even the nicest of people. If you are worried about road rage or you have got yourself into this pickle in the past, here are some of the easiest and most effective ways to avoid road rage.
• Be The Bigger Person. If someone is tailgating you, the last thing you need to do is start roaring at them from the driver's seat. Concentrate on the road and if it's really bothering you, move over and let them in command. It's not worth the stress or getting into a fight...
Kids & Dogs: Keeping Them Safe
Summer weather means hot temperatures and the inside of cars get even hotter so remember it is never OK to leave kids or pets in a car -- even with the windows down.
Kids are more susceptible and at higher risk for heat-related illness and injury than adults because their bodies make more heat relative to their size and their abilities to cool through sweating are not as developed as adults.
On a day that is just 72 degrees Fahrenheit, the temperature [inside a car] can increase by 30 to 40 degrees in an hour, and 70% of this increase occurs the first 30 minutes. If you suspect your child has heatstroke consult a doctor immediately and provide fluids. Give your child as much cold water as he will drink. Do this until he feels better. If you have a sports drink such as Gatorade, give it ins...
Buying V. Leasing
Car shopping means you have a decision to make once you've picked out the vehicle you wish to drive home. North Star Chevrolet would like to shed some light in this post about the differences between buying vs leasing a vehicle. If you are financing your vehicle, leasing is one option. Let's look to see if leasing or buying makes the most sense for you.
Benefits of Leasing a Car

Leasing a car is similar to financing the purchase of the car in many ways, but there are some key differences. You might be able to get more car for less money by leasing. That's because a car loan is based on the full price of a new car, while a lease is based on only a percentage of the car's price. For example, on a $30,000 car, you'd finance the entire $30,000 purchase price with a car loan. With a car le...
How to Change a Flat Tire
Sooner or later, it's bound to happen to most everyone. You're driving along with your mind on something else and suddenly your car pulls to one side and you hear that dreaded flapping sound of a flat tire.
Nowadays, many Pittsburgh area drivers have roadside assistance services that will come fix your flats, but it's always smart to know how to change a flat yourself.
It's beneficial for drivers to practice changing a tire in your garage or driveway to ensure you're ready to handle this situation if it ever happens to you. North Star Chevrolet has compiled these steps so you have the knowledge and know what to do.
1. Find a Safe Location
As soon as you realize you have a flat tire, do not abruptly brake or turn. Slowly reduce speed and scan your surroundings for a level...
Common Car Related Tax Deductions
North Star Chevrolet realizes filing your taxes isn't always a hot topic but we do want to mention there are ways your car can save you money come tax-time. Yup! You heard it here.
There are some common car-related tax deductions available. While some people fill out their tax return themselves, many go to professionals (such as an accountant) for help. Either way, be sure to gather your receipts and documents in preparation for that important meeting. Read on to learn what to discuss with your accountant or other tax professional.

Business Use
If you use your car exclusively for business, you can deduct car expenses, according to the IRS website. This tax deduction applies if you own your own business, are a freelancer or entrepreneur. Car deductions are for a car, van, pickup or panel tru...