AT NORTH STAR CHEVROLET, WE LOVE OUR COMMUNITY!
WE RIDE FOR FAMILY
North Star Chevrolet was proud to partner with the Charity Riders for their 11th Erie Annual Ride. Thank you for making us part of the family!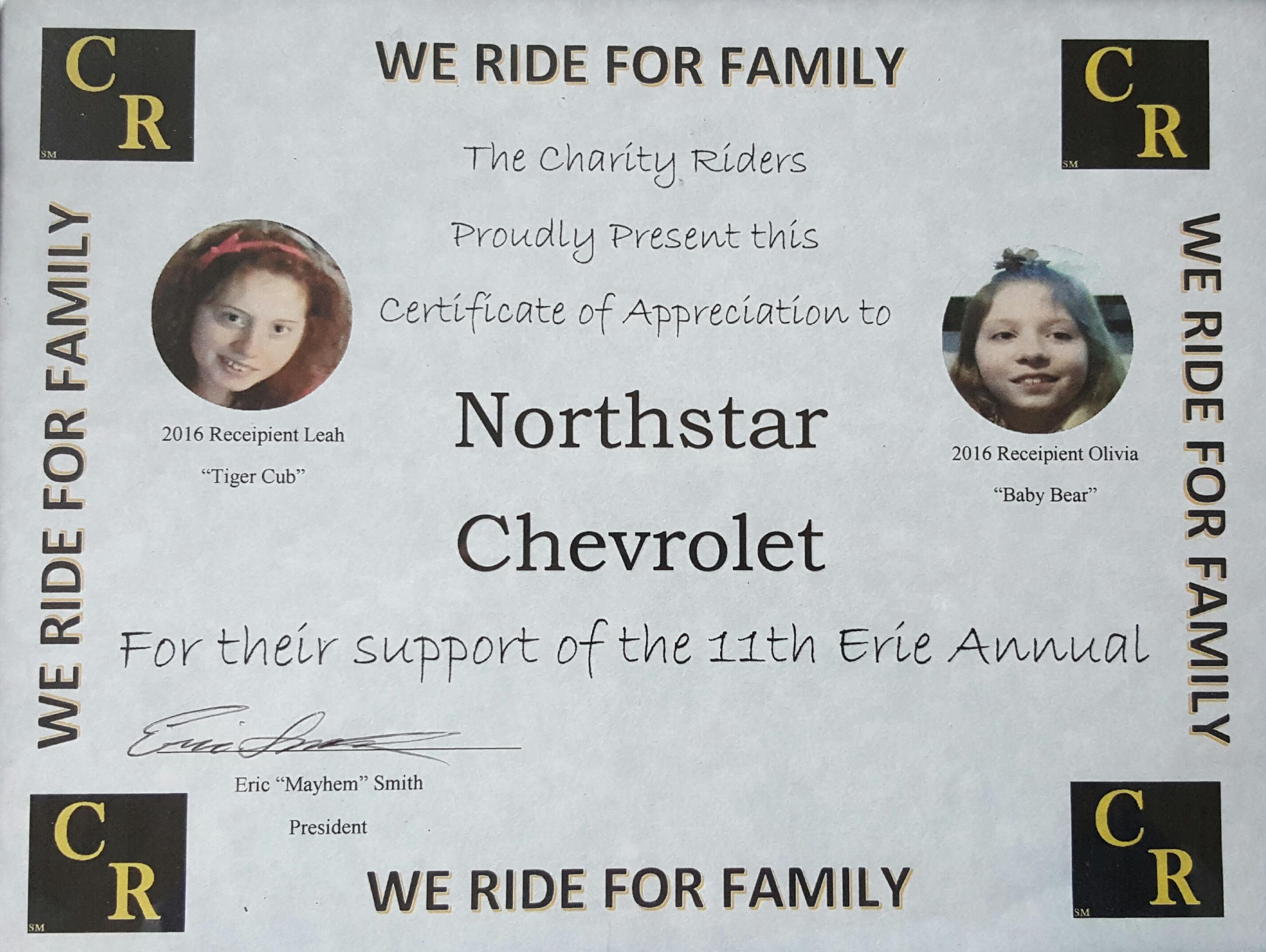 Annual Food Drive
A big North Star thank you to the West Hills Food Pantry for allowing us to take part in your annual food drive. We are proud to be your community partners. Please remember that you can donate to people in need all year long. Give a little, get a lot!
#pittsburghchevydealer #askforme #westhillsfoodpantry @northstar_pgh
Default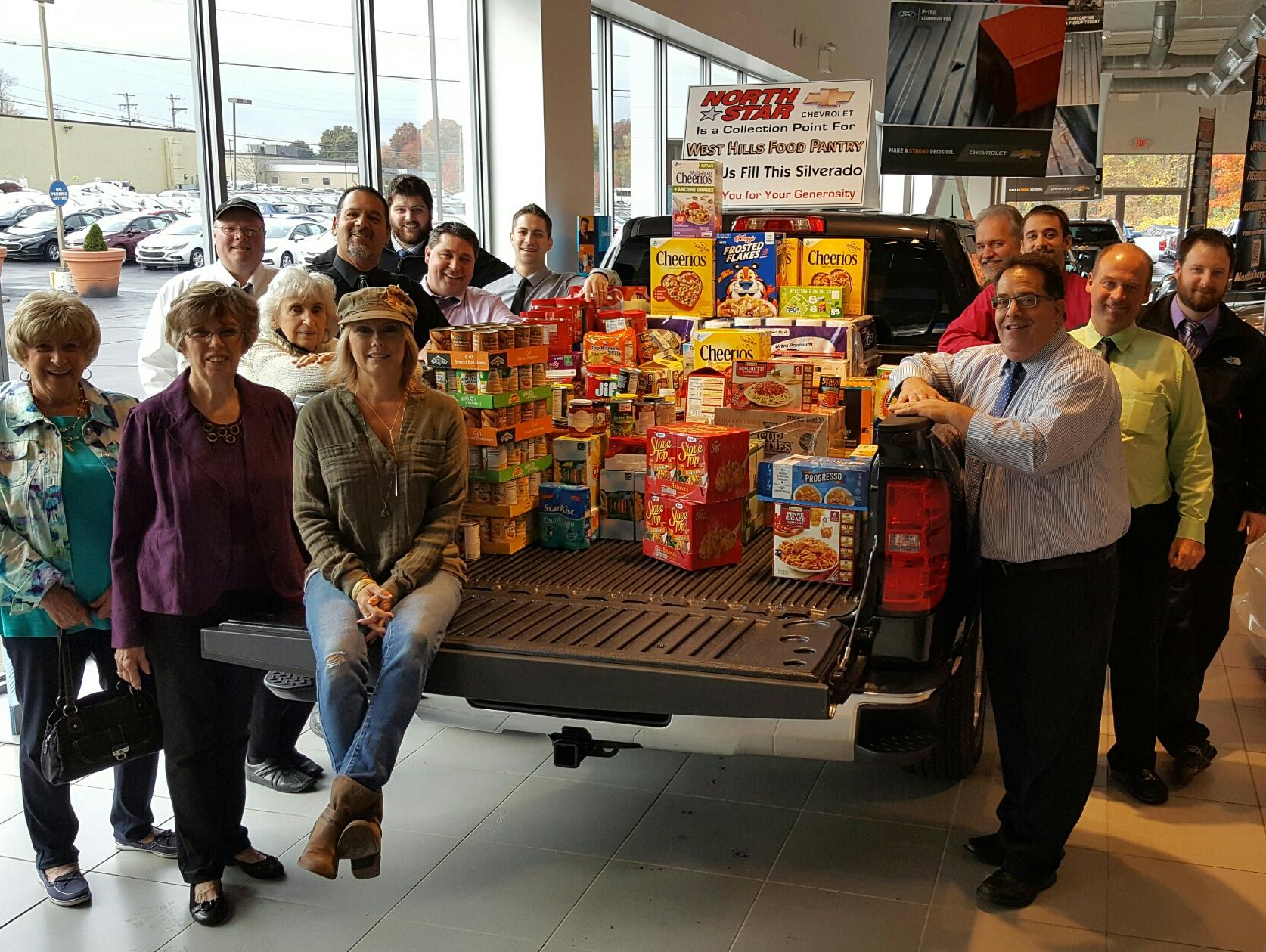 McGuire Memorial Foundation
We regularly support the McGuire Memorial Foundation. It is an organization that helps students with lifelong challenges. They send us this certificate every year and I didn't know if we should tie it in on our community involvement page.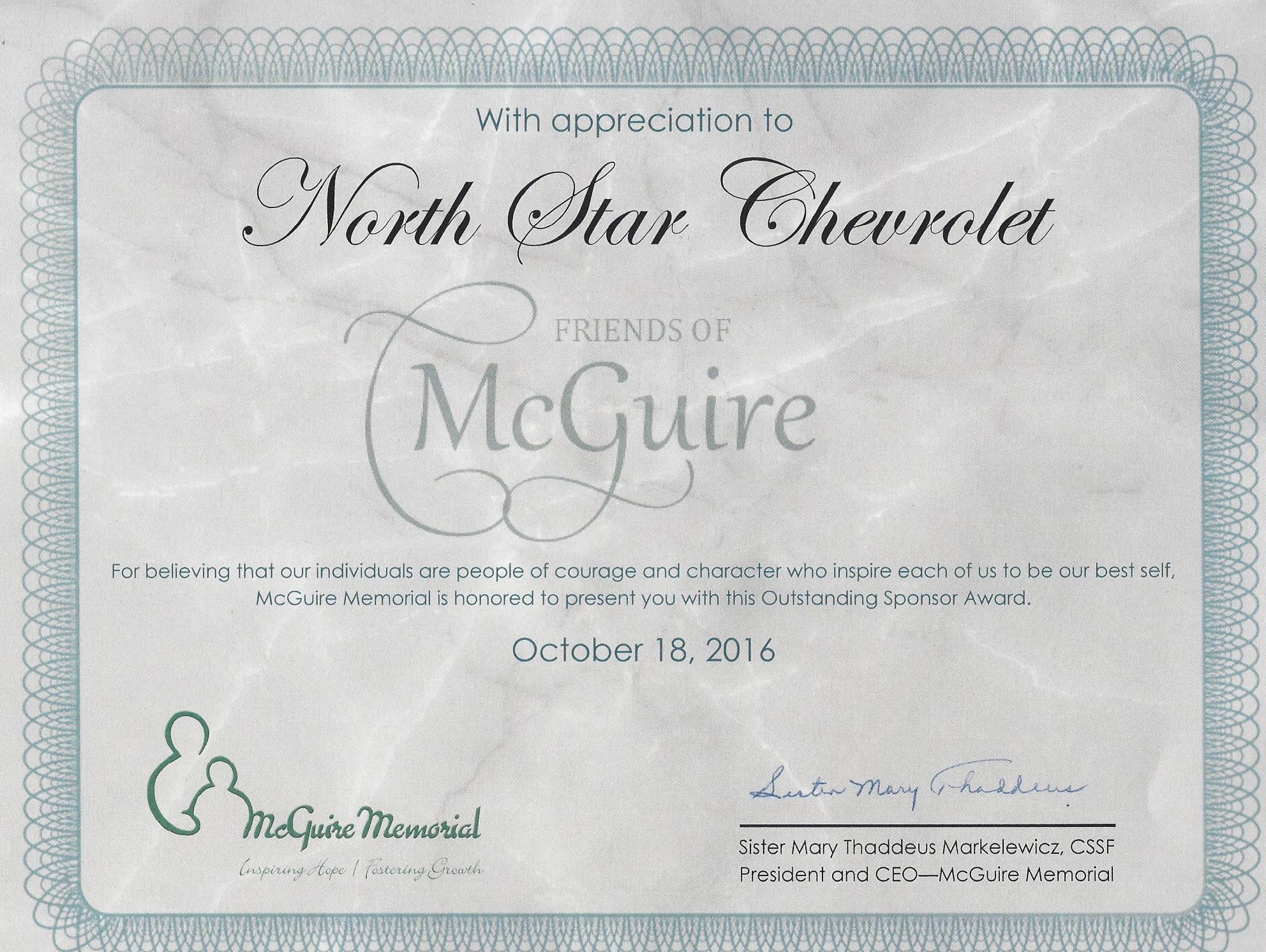 Steel City Vets - Golf Classic
Steel City Vets - Golf Classic Steel City Vets (SCV) is your "For Vets By Vets" organization of amazing people serving post-9/11 veterans in the greater Pittsburgh community, and North Star Chevrolet Buick GMC is your proud donor of the "Hole-In-One Challenge" vehicle* for the Steel City Vets Classic! What a fun golf event at Club at Shadow Lakes, PA. Please partner with us for an awesome, fun way to raise awareness for local vets - and a chance to win! *Actual car not pictured.
Register today
.

Meet the West Hills Food Pantry
They've been serving the community since 1983!


The West Hills Food Pantry is made up of a team of volunteers who are active here in Moon Township and also nearby in Coraopolis, Neville Township, and Crescent Township. By supplementing groceries, they are able to make a difference along with the
Greater Pittsburgh Community Food Bank
. We have been honored to serve as a food drive drop-off location and encourage you to support the West Hills Food Pantry as well. If you can make it work with your schedule, we encourage you to
sign up and volunteer
or
make a donation
today!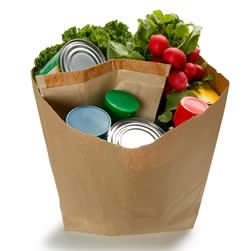 Support Cell Phones for Soldiers
Our dealership not only offers military discounts, but it is also our mission to help our troops call home. North Star Chevrolet supports Cell Phones for Soldiers, and the effort to provide cost-free communication services to our soldiers on active duty and our veterans. There has been a tremendous effort for this cause, and the support has been greatly appreciated by the members of the military and their families. Follow our provided link and find a drop-off location near you. We appreciate your support.